TGIF, Thank God It's Friday. Here are some of our chosen Friday restaurant specials to end your week on a good foot. Be it breakfast, lunch, dinner or snack, we got it all!
Friday Restaurant Specials: Dickeys Barbecue Pit
You can get 3 Rib plates, Potato Salad, and a Roll every Friday for a special price. This offer is available only at the participating locations.
Friday Restaurant Specials: Chilis
At Chilis, you can choose your drink, appetizer, and entree from $10.99. You can also add a Classic Margarita, The Dip Trio, or the famous Cheesecake.
Friday Restaurant Specials: Olive Garden 
Another special Friday at Olive Garden. Get your Unlimited Soup, Salad & Breadsticks for $8.99 only. The offer is available until 3 pm.
Red Lobster 
At Red Lobster, you get to enjoy a wild-caught cod meal. Your fish is served with a side of fries and coleslaw for only $14.99.
Ocharleys
We got many chickens on Friday restaurant deals, and Ocharleys is no exception. Enjoy an Early Chicken Dinner for $9.99 only.
PF Changs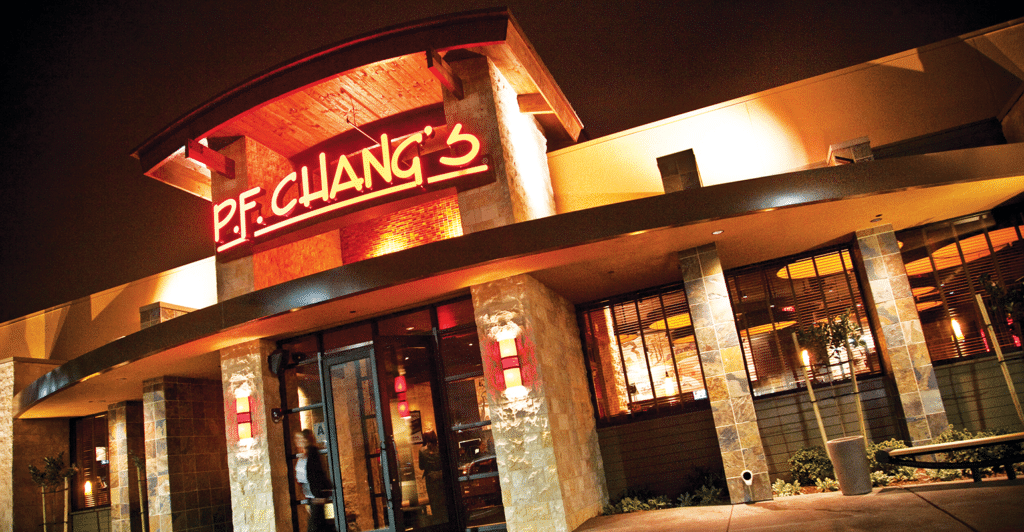 Get $8 Exclusive cocktails every Friday. The offer is available in the following stores:
Cerritos
Fresno
Irvine
Long Beach
Palo Alto
Riverside
Bob Evans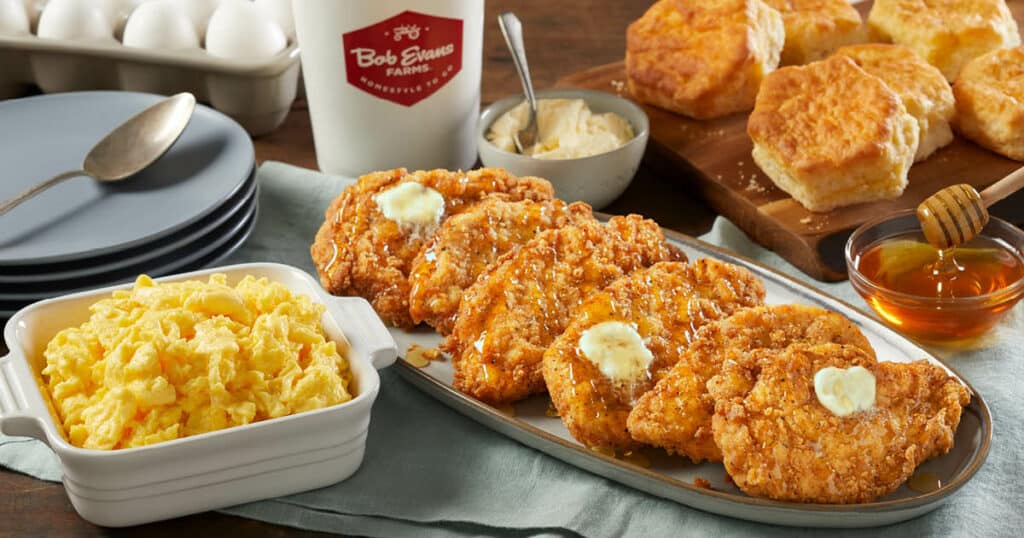 Get a 20% discount on your order on the Bob Evans website (Use code: CARRYOUT20)
Bj's Restaurant & Brewhouse 
Another deal on our Friday Restaurant Specials with Bj's Restaurant & Brewhouse. Choose from their currents deals:
Half off Mini Deep Dish or Tavern-cut Pizza (Use code: HALFOFF)
$13 lunch specials
$12 new lunch specials
$33.95 Prime Rib Special
IHOP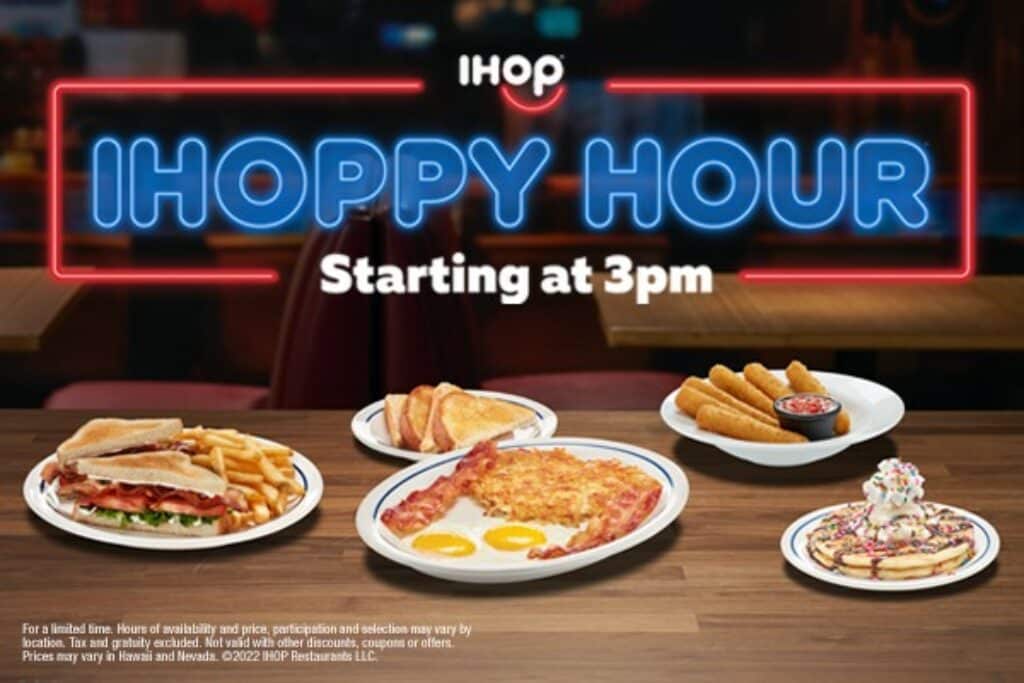 Get $6 entrees, $3 Snacks and Sides, and $1 or $1.50 Beverages on Fridays from 3 pm until 8 pm.
Joes Crab Shack
Joes Crab Shack is offering 12 under $14 lunch specials on Fridays throughout the month of July. This offer is available in-store and online.
Applebees
Another discount with Friday restaurant deals. Get your lunch on Fridays from $8.99. Available on online orders and in-store.
Ninety Nine Restaurant
From 2 pm until 8 pm, you can get select appetizers for just $5.99 and enjoy drink specials. Your kids also can eat free at the Ninety Nine Restaurant.
Rubios 
Rubio's Special is called TGIFF. What does the other F stand for? FISH! Get two Original Fish Taco plates on Fridays for $8.49 and any beer for $3. That makes it a $11.49 full lunch meal. Available at participating locations.
Chevys 
Chevys offers a fantastic deal that includes drink specials and food starting from just $4. This promotion is part of their Happy Hour Specials, which occur every day from 3pm in the Cantina section of their restaurant. The range of food and drinks on offer during this time includes a variety of options at $4, $6, and $8 price points.
Cracker Barrel 
Every Friday at Cracker Barrel, get one of the featuring meals from $8,29.
TGI Fridays 
Is it really Friday restaurant specials without TGI Fridays? We think not. You can benefit from a 10% discount on your next TGI Fridays online order when you enter your mobile number in the Popup displayed on their home page.
Tijuana Flats 
Are you craving Mexican food? Tijuana got you! Get 2 entrees, 2 drinks, and 1 starter for $20 only. You can churro bites for $4. Our Friday restaurant specials are not complete without some delicious Mexican food.
McDonald's 
It's Free Fry Fridays at Mcdonald's. Get free fries with any $1 purchase and free large fries when you join MyMcdonald's Rewards.
DoorDash
On Fridays, you can get the following deals: 
Free Slurpee Drink with $5 spent at 7-Eleven
At Little Caesar's, you get free ExtraMostBestest Pepperoni or Cheese Pizza when you spend $25
After 10 pm at Wendy's, you can get a $10 discount on $20 orders or more
Get a 20% discount on $50 orders or more at Aldi with the purchase of one ALDI Find
Buy 2 of Mix & Match Talenti, Ben & Jerry's, Breyers, Popsicle, Magnum, Good Humor, and Klondike to get a $5 discount
All week at Starbucks, you benefit from a $10 discount on your $20+ orders from 12 pm until 3 pm
At Wingstop, purchase $30 or plus and get $6 off+exclusive delivery access to a limited-time flavor
Get a 50% discount on all orders of $25+ (max $10) at 7-Eleven
At RiteAid, spend $30 or plus and get a 30% discount
Fuzzys Taco Shop 
At Fuzzys Taco Shop, enjoy the following deals:
After 6 visits, you get one free Taco Plate
After 10 visits, you benefit from a free t-shirt and additional Swag
Prizes for every visit you make of $5 spent or more
Other interesting offers if you are a Fuzzys Taco Reward Member
Bertuccis
As part of their daily meal deal, you can get Code Limone for only $9.99 on Fridays. Prices vary according to each location. Offer available for Pick up, Curbside, or Delivery.
You can also enjoy Appetizers and Menuccis for just $7. This offer is available only for Bar and Patio areas at the participating stores.
Max & Erma's 
Back to Fish Friday restaurant specials. Max & Erma offers Fish & Chips for $12 on Fridays.
Quiznos 
Get your Friday sub, the fifth sub of the week. Friday's sub is Spicy Monterey, you can get it for $6.50. 
Potbelly Sandwich Shop
If you are a Perks member, you can get your favorite Shake from Potbelly Sandwich Shop with 50% discount.
Sonic
For a limited time only, you can enjoy Drinks and Slushes for half-price.
Kona Grill
Kona Grill presents enticing daily deals for you to enjoy. You have the option to take advantage of one of the following offers:
$3 Fish Tacos
$3 Kona Big Wave and Shot of Sake
$6 Spicy Tuna Roll
$9 Mojitos
Get the Latest Deals & Coupons
Subscribe to our mailing list and get the Latest Deals to your email inbox.